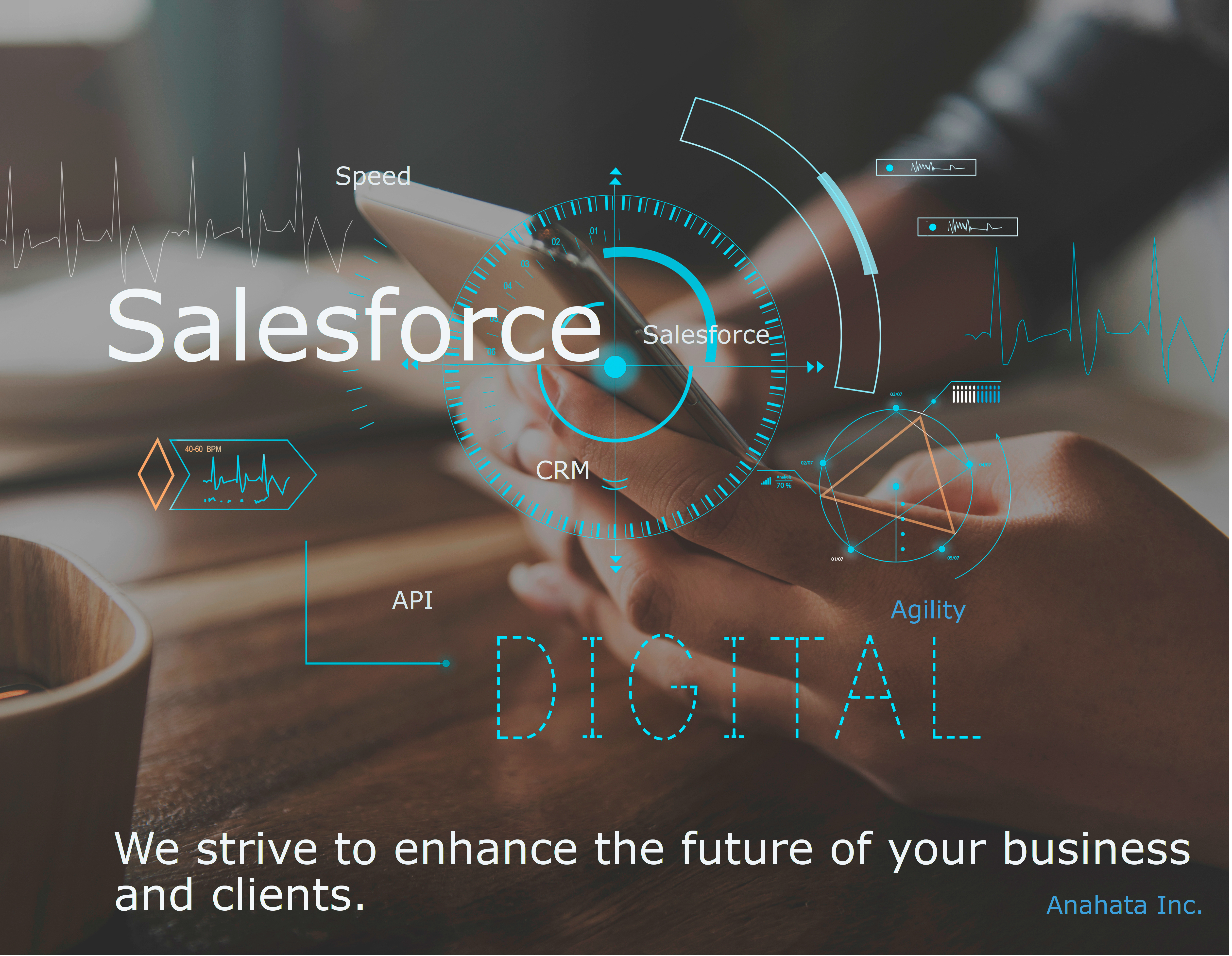 Elevate customer relationships to the next level.
At Anahata Inc, we closely collaborate with our clients and use our expertise to provide them with comprehensive services related to Salesforce Implementation and SaaS technologies. We work with our clients to understand their needs and business requirements and provide them with tailored solutions.
Why Choose Anahata?
Salesforce Implementation By adhering to industry best practices, we can accurately implement Salesforce to suit your specific business requirements.
Salesforce Integration Leverage our extensive integration expertise to seamlessly integrate Salesforce, streamlining your business processes and boosting productivity.
Salesforce Data Design With our comprehensive knowledge of data models, we can assist in unlocking the full potential of your Salesforce platform through a customized and robust data design.
Salesforce Analytics Leverage our extensive expertise with Sales Cloud Einstein to transform and modernize your sales process with cutting-edge sales intelligence.
Salesforce Services
Commerce Cloud
Service Cloud
Marketing Cloud
Sales Cloud
Financial Services Cloud
Revenue Cloud
Account Management
Data & Analytics
Einstein
Integrations / Mulesoft composer
Slack
Marketing Cloud
Lightning Apps
Digital Engagement
Ask Questions